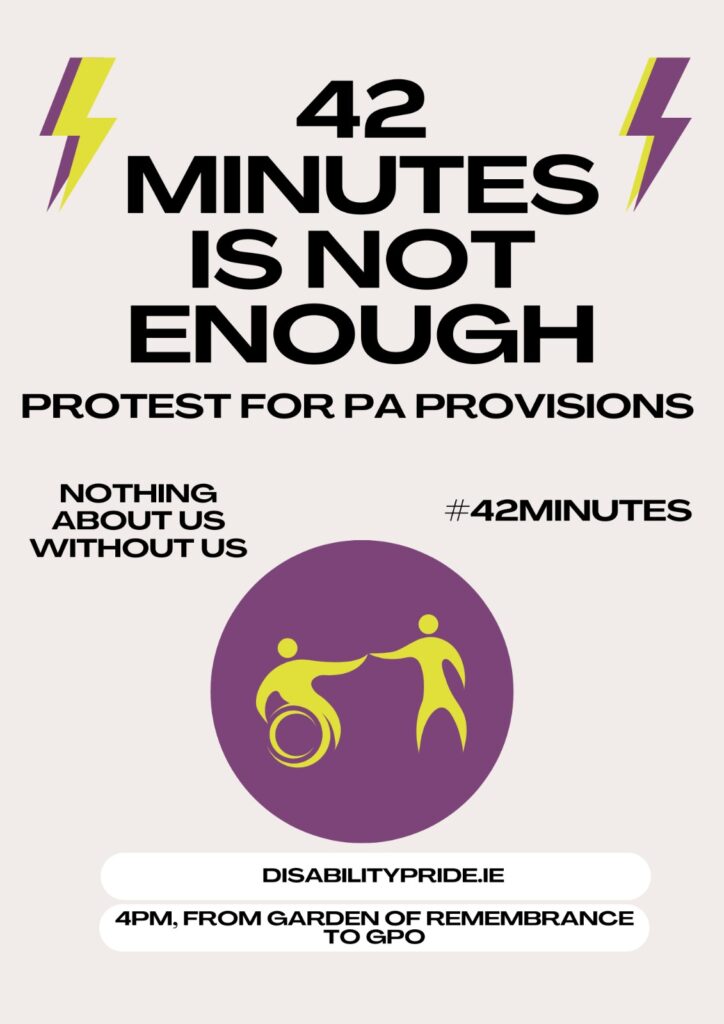 Join us this Monday 24th April, 4pm to 6pm from the Garden of Remembrance to the GPO, as we take to the streets in a disabled community-led procession.
The Disabled Community is rising up in protest to hasten legislation for the right to PAS (Personal Assistance Services) in Ireland and increase hours.
We are highlighting the important role of PAS to enable disabled people to live independently, and the failure of the State to provide adequate provision. 42 minutes a day was the average PAS time given to disabled people in 2017.
The march will symbolically retrace the route of the signatories to the Irish Republic, including the disabled Seán MacDiarmada and Joseph Plunkett, to the GPO, where the Irish Republic was declared 107 years ago. Here we will make our own declaration, envisioning an Ireland where disabled people have our rights realised.
We are also hosting a banner-making session in Mud Island Community Garden this Saturday April 22nd, from 5 to 7pm. To register or support please email us at: disabilitypowerireland@gmail.com